What Is My Coaching All About?
"Don't ask yourself what the world needs. Ask yourself what makes you come alive, and then go and do that. Because what the world needs is people who have come alive."
Coaching with me is a powerful interactive process that produces exceptional results in your:
Career

Business

Life

Finances

Health

Relationships

Personal and Spiritual Development

Organizations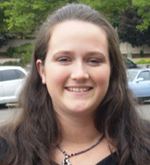 "Talking with Lisa on a regular basis was wonderful! I learned how to motivate myself and my team. Lisa helped me to let things go that didn't matter and helped me learn to communicate more effectively with my staff. . . . Lisa helped me examine each person on my crew and how best to relate to them individually.
Four months ago I was on the verge of leaving the best job I have ever had. Now, I have grown into a good manager. . . The difference in myself as well as my team is phenomenal. Each and every week there were leaps and bounds taken not just steps. I can honestly say that Lisa helped me see a lot that was camouflaged before. I feel that I will use the tools she gave me for the rest of my life. Not just at work but at home as well. "
As your coach I will be your non-judgmental confidant and your ally in transition. With our mutual commitment toward each other, and the on-going accountability, I will help you keep your goals uppermost in mind, rather than lost in the busyness of life.My coaching accelerates your progress by providing greater focus and awareness of choice. As a result of my coaching, you can:
Set better goals
Take bigger, better and smarter actions
Make better decisions
Increase productivity
Create a more balanced, rich and fulfilling life
Increase income
Improve personal and professional relationships
More fully use your natural strengths
Have more sustainable energy
Be completely curious about you, your dreams, passion and values

Help you clarify choices, create action plans and monitor results

Hold you accountable and keep you moving towards your goals and dreams

Provide sound career advice

Be a sounding board for new ideas

Listen without judgment, accept without analyzing

To tell the truth about your strengths and where you sell yourself short

Help you break free of the self-limiting conversations you've had for years

Challenge your thinking process and make bold new decisions

See your fullest potential hold & that for you even when you doubt yourself

Celebrate your victories and help you learn from your setbacks

To see you as whole, naturally creative and resourceful!
"If you don't know where you're going, anywhere will do. . . Choose your destinations carefully, set your sails, find your crew, use your compass, and venture forth to make your best future happen."
How is My Coaching Different From Therapy?
My coaching is not therapy, which goes into depth about various issues, usually dealing with the past and processing related feelings. Coaching does not focus directly on relieving psychological pain or treating cognitive or emotional disorders.Tony Grant from Sydney University has said: "Therapy is like helping someone with a broken leg to walk again. Coaching is helping them to run the four minute mile".
Coaching is more action oriented and focuses primarily on the present and future. As your coach I enable you to determine your own "answers" through the work done in our coaching partnership.
"Your past cannot be changed, but you can change tomorrow by your actions today."
Career Transition Coaching:
Create Work That You Are So Passionate About
You Can't Wait to Do It Every Day
Mid-life career changer

Opening your first business

Retirement planning

Re-entry to the workforce after a long absence

Entrepreneur wanting to move a business idea into action

Determining your readiness to strike out on your own

Recent College Graduate

Life vs. Career Dissatisfaction. You are unhappy in life, but unsure what role your career plays in that dissatisfaction
Struggling with the decision of whether to keep a business
The business is working you

Lack of work/family/play balance

Lack of satisfaction in your business
Struggling with the decision of whether to stay in a job
Under appreciated/valued

Over worked or workaholic

Lack of work/family/play balance

Want to advance within your company or field

Lack of work satisfaction
Workplace concerns such as:
Promotion or advancement

Supervisory, peer and subordinate relationships

Workplace conflicts and disputes

Effective communication

Team building

Effectiveness training
Career Coaching might be right for you if:
Your recent experience is in a declining industry or job function

You want to change job functions or industries

You define yourself as a generalist on your resume or verbally

You are over 40

You get employer/recruiter calls, but few interviews

You get interviews, but few call backs

You've been a finalist a few times, but have never gotten the offer

You're finding the wrong opportunities

You haven't networked since your last job search, and your network has gone stale

Your recent employment history is "bumpy" and you've held a number of jobs less than 2 years

Your online reputation is negative, reflects someone else, or unable to be found

You have less than 500 Linkedin connections

Your existing network isn't helping you get interviews

You don't have contacts at your target companies outside of HR (unless you're an HR professional)

You are uncomfortable in interviews

The first impression you give interviewers isn't working well

The job market scares you (Average over 30 weeks, executives between 9-18 months)

You're open to a career investment if you can see the payback
". . . evidence-based Life Coaching has the potential to be a terrifically powerful methodology for personal and organizational change. Good Life Coaching can help people set and reach their goals, can enhance their sense of well-being and personal development and can even increase aspects of emotional intelligence. . ."
–Anthony M. Grant Ph.D. University of Sydney
Schedule your F*R*E*E Your True Calling Strategy session here

Personal/Life Coaching:
Take Your Personal or Professional Life to the Next Level
Life design and planning

Relationships (couples, families, friends, co-workers, etc.)

Health and Self Care

Personal and Spiritual Development

Fun and Recreation

Work and Career

Financial Freedom

Retirement Planning
Life coaching begins with an inventory of the whole, creative and resourceful human being you have within you.  Clients also usually have roadblocks in places they no longer even see, and we work together to identify and get rid of them.
The most successful coaching is always holistic, working with the whole person. Good coaching aims for balance among the "parts" of one's life, so successful coaching cannot ignore any critical aspect of a client's life. For example, clients who come for career coaching may also need direction and strategies for enlisting the support from their loved ones to reach their career goals, or some personal accountability toward improving their health and self-care.
"When you are inspired by some great purpose, some extraordinary project, all your thoughts break their bounds:Your mind transcends limitations, your consciousness expands in every direction and you find yourself in a new, great and wonderful world.Dormant forces, faculties and talents become alive, and you discover yourself to be a greater person by far than you ever dreamed yourself to be."
Phone:
(541) 484-6785
Pacific Time
Offering life and career coaching in Portland, Salem, Eugene, and Ashland, Oregon and North America