Managing Your Career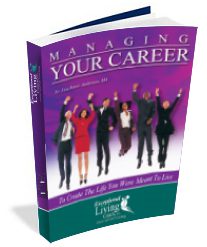 "Managing Your Career" is a course that is designed to enable you to take a look at where you are now and where you want to be with your career.
Maybe you are not happy with what you are currently doing?
Maybe you want something else but don't know what that "Something Else" actually is?
This course includes a number of exercises and assignments that will enable you to answer all of your questions and teach you all you need to know in order for your to rediscover your lost career!
You spend so much of your time at work it makes sense to do something that you are best suited to and something that you enjoy!
"Managing Your Career" will get you back on track.
It will be just like taking your car in for a service! But this time we will be looking under the hood of your career!
Course content:
Produce your career and life goals
Know what direction you need to move in
Know what is important to you in a career and what is not
Produce a winning resume that sells you as a person
Answer any interview question that is thrown at you
Overcome any interview nerves
Communicate your strengths without bragging
Understand what interviewers are looking for in a potential candidate
Prepare and plan beforehand to ensure a successful interview
Negotiate for a better pay deal
Negotiate for better terms and conditions
$22.95
To Get Your Career Back On Track!
Phone:
(541) 484-6785
Pacific Time
Eugene, Portland, Salem, Ashland, Bend, Oregon and North America
I'm Career and Life Coach Lisa Renee Anderson and I look forward to hearing from you.