Design Your Life Workbook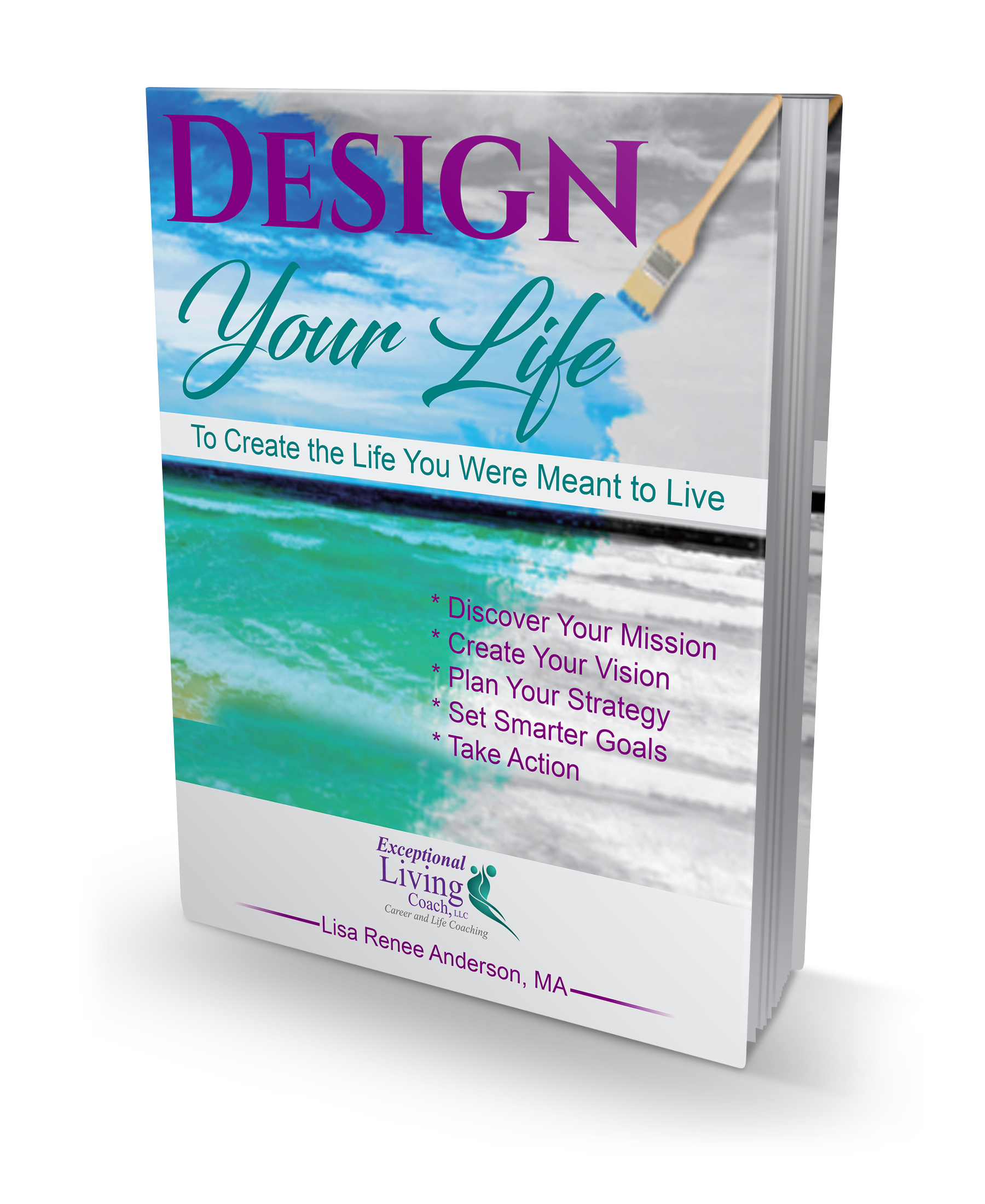 Re-ignite Your Passion for Living

Discover Your True Life Purpose

Create a Financially Successful Vehicle That Expresses Your Unique Gifts

Lay Out an Immediate and Long-term Action Plan

Set Smart Goals

Take Action
To Create The Life You Were Meant To Live
To receive the full benefit of this Design Your Life workbook use it in conjunction with a coaching program. If you sign up for a coaching program with me you will receive this workbook as my gift to you.If within 3 months of purchasing this e-book you decide that you want to start coaching with me I will credit the purchase price towards your first month of coaching.
Life Balance Wheel to assess where you are now and where you'd like to be

Identify your strengths, skills and talents

Explore your passions, dreams, desires and personal interests

Explore what is meaningful to you and brings you happiness and joy

Identify your greatest successes, life lessons and challenges

Explore what an ideal career might be

Write your personal mission statement

Create a 3-5 year vision and short term action plans that truly reflect your values, passions and gifts, and what you want to create in your life

Set SMART goals

Identify what gets in your way and address each obstacle

Extra Career Transition Activities
I am so excited about you creating the life that YOU want that I am practically giving this away for
To Jump Start Designing YOUR Life
Phone:
(541) 484-6785
Pacific Time
Eugene, Portland, Salem, Ashland, Bend, Oregon and USA and Canada
I'm Career and Life Coach Lisa Renee Anderson and I look forward to hearing from you.