2018
Creating Your Authentic Life!
A Day Retreat in Eugene, OR
Blending the power of Life Coaching
with gentle Yoga & Meditation
to create your most authentic & fulfilling life
January 26, 6-9 pm
January 27, 9:30-5:30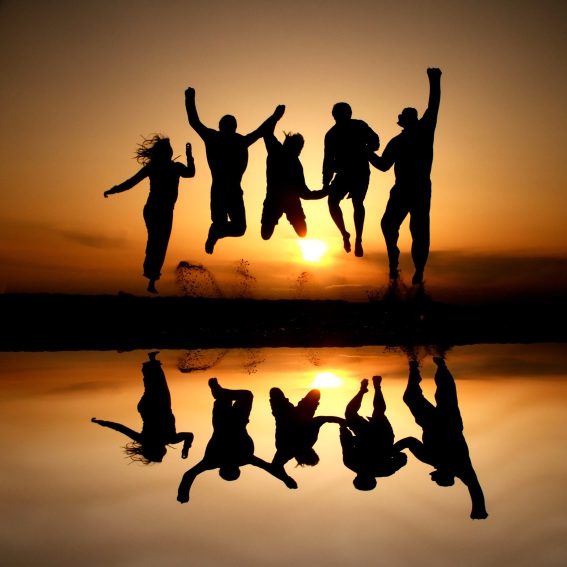 What do you want to create in your life?
• Be more creative?
• Rewarding work?
• A healthier body?
• More intimacy?
• Stronger friendships?
• Deeper spiritual practice?
• More money?
• More fun and play?
• Be a better parent?
This is the perfect time of year to do the Career and Life Design Process. Get clear on your goals and dreams, and join us in designing and creating the life you really want.
In this powerful retreat you will walk away with:
~A Career and Life Design Planner
~Clarity about what you want to create in different areas of your life
~An action plan and tools to achieve these changes
~Troubleshooting obstacles and resolving limiting beliefs
~A plan for staying accountable and motivated
~Excitement and motivation to move forward on creating your authentic and fulfilling life
What participants are saying:
"I feel inspired to move forward toward more satisfying balance of activities in retirement."
"I now have heart-centered goals."
"I feel joy about these concrete goals with realistic steps. I found courage to face making very real change in my life."
"I am walking away with mindfulness, optimism, and lightheartedness. This retreat was organized beautifully!"
"I now have the inspiration to get started on something I've been thinking about for a long time."
"I really appreciated the yoga coupled with the coaching. The yoga allowed me to assimilate the processes we had just done."
"I am enthusiastic to go forward now. The blending of the yoga and coaching was perfectly choreographed, seamless."
"I found validation that I am on the right path for the future This reconfirmed my conviction to the plans we have in place. I think you did a wonderful job on the day. The yoga breaks gave me time to think about the information and absorb it, take it into my heart"
"But just getting this far is wonderful and amazing to me, and who knows when I would have finally found the motivation to actually get off the dime and start working on this, if it hadn't been for your "Authentic Life" workshop — so THANK YOU!"
"Your coaching and awareness training has helped me. "
"My prompt to update you was that I held my 'self care party/workshop' this past weekend. It was quite the success (and also a bit challenging for me personally)…I am very glad that I did it and the CYAL workshop was definitely a catalyst to make it happen!"
"I liked the balance of movement and intellectual work."
"This made me think about my life and what I want/need to do next."
"I identified two things–negative and limiting concepts– that I must change in order to be at ease and regain my confidence."
"I have more mindfulness, optimism and light heartedness. This day-long session was organized beautifully."
"I clarified my goals and I feel a sense of empowerment."
"I have a blueprint for new goals that I know I can accomplish–and look forward to accomplishing– and the tools and excitement to achieve them"
"I walked away with a lot of support, just the right tools to get energized around my goals. I have greater clarity and identified more details about my goals which makes them more powerful."
"I now know the steps to take to move into a more joyful life."
"I have renewed energy to plan."
"In a spiritually empowering environment I took in lots of info and encouragement to make my dreams a reality."
"Inspiration! Motivation! Excitement for the future!"
Inspiration, clarity, excitement!"
"Inspiration to get started on my dream of becoming self-employed."
No prior yoga experience required.
Mats provided.
Preregistration Required
$129 in advance. $159 1/26
More info:
(541) 484-6785
Register online:
Register by mail:
Make check payable to Lisa Anderson and mail to:
Lisa Anderson
840 Ascot Drive
Eugene, OR 97401
Please include your email address and phone number.
Refund Policy
If you are unable to attend this workshop we will gladly refund your tuition minus a $20 processing fee. No refunds after one week prior to workshop.
"Authenticity is a collection of choices that we have to make every day.
It's about the choice to show up and be real. The choice to be honest. The choice to let our true selves be seen." ― Brené Brown
Coaching and Yoga?
What's up with that?
We decided to blend these two disciplines so that you will have an even clearer and more authentic vision of what you want to create. Using a grounded and practical approach to achieve your vision, you will stretch beyond your comfort zone and go for something that really excites you.
Adding in yoga to the process keeps us grounded, attuned to our inner voice and in our bodies. This is one of the best ways to recognize what's truly important to you and to avoid too many "nice to haves" in your vision. The yoga will be simple. You don't need to be a human pretzel. You just need to have a body. Donna will work with you at whatever level you are at–even if you have never been on a yoga mat in your life.
Sometimes when people set goals they have quite a few "nice to haves", perhaps even more than the "must haves". Then when the first obstacle comes along, the goals or vision may get tossed aside. When we focus our goals and vision on the "must haves" it is more in line with our most authentic selves. When obstacles arise we look for ways to overcome or resolve them, then keep moving forward.
Each yoga session during the day will be short–between 10 and 30 minutes. Donna will also be leading some short meditation, breathing and energization exercises.
Lisa Renee Anderson on Coaching
Coaching accelerates your progress by providing greater focus and awareness of choice. As a result of coaching, you can:
Set better goals
Take bigger, better and smarter actions
Make better decisions
Be more effective
Create a more balanced, rich and fulfilling life
Increase income
Improve personal and professional relationships
More fully use your natural strengths
Have more sustainable energy
"Coaching has been proven to work when there is a gap between where you are now and where you want to be. Together we create a plan of action to set yourself on a career path, be healthier, become more effective, or whatever is called for to ensure that you have what you need to get more of what you want. I am blessed to work with incredible people. I am honored to assist them in developing the personal and professional lives they desire." -Lisa
Donna O'Neil on Yoga
"Yoga is a great way to spend time with yourself. There's almost nothing else I do that is simply being with myself. I move this way or take that pose, feel the breath inside me.  Notice where it is blocked, or flowing free.  I get in touch with what me is, outside of the arena of family, friends, jobs and to do lists.
In that space of yoga, I am re-grounded, renewed, recharged. Whatever I undertake after a good yoga session, I am mentally clearer, ready to interact or to create from that place within me that is calm and knows.  Just knows.  I let it lead me, because it seems to know a lot more than I do." -Donna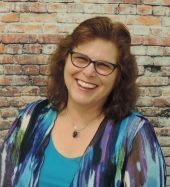 Lisa Renee Anderson, MA. Board Certified Career, Life and Business Coach, Master Practitioner of NLP, Nationally Certified Counselor, Global Certified Career Development Facilitator, with over 30 years experience helping bright, motivated people to create more authentic lives. Author of forthcoming book "Design and Create Your Authentic Life".
Donna O'Neil, E-RYT 500 teaching Gentle Yoga and Meditation, all in a manner of honoring the inner presence of Joy and Spirit, helping you feel more at home in your body. Donna has been teaching yoga in Eugene, OR since l995.