Benefits of Career and Life Coaching with Oregon's Premier Career Coach
"If you don't know where you're going, anywhere will do. . . Choose your destinations carefully, set your sails, find your crew, use your compass, and venture forth to make your best future happen."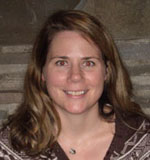 "A colleague suggested I call Lisa. I did, and it was the best career move I've ever made. Lisa helped me see that my skills were transferable, relevant and in demand. She helped me design the "perfect" job and focus on what I really wanted.Together we devised a strategy to show potential employers how my skills and talents could benefit them and their organizations. We also worked on goals outside my career, work that improved my relationships with my family, friends and community. Most importantly, she kept me on task. In a matter of months, our efforts led to my getting my dream job – a job I never would have considered applying for without Lisa's encouragement. "
With Me as Your Coach You Will:
Take Bigger, Better and Smarter Actions: Because You Set the Goals You Really Want
To find out exactly what you really want for yourself and your business is our first task together. I help you distinguish between what you think you have to do and what you really want for yourself. Once you create the ideal goal, we will set a course of action to reach it.
Have a Balanced Life Which Works well: Because You Designed It
I'll show you how to become very selfish in a healthy way and still be responsible. You will take the steps to establishing a strong personal foundation, which will become the cornerstone for your personal and business goals.
Make and Keep More Money: Because You Are Worth More Than You're Making
You know you can make and keep more money, so why don't you? I'll help you increase your business, negotiate a higher salary, fill your practice, pay off old bills and set up a financial plan. If you need a full-fledged financial planner or any other professional for that matter, I can recommend one.
Reach for More and Not be Consumed in the Process
When you have a partner you can trust, you will always reach for more because you can afford to.
Make Better Decisions for Yourself and Your Business: Because Your Focus is Clear
You can do it without me, but hundreds of people have opted to do it with me because they value sharing ideas with someone who understands them and is subjective enough to want a lot for them, yet objective enough to not be self-serving. Just talking about your options with someone who knows how to listen is often enough to have it all become very clear. You will always get my honest and constructive views.
Have a Lot More Sustainable Energy: Because there will be No More Stopping and Starting
You will have the tools, structure and support you need to stay on track and focused. You will be able to achieve more of what you want more quickly without getting sidetracked by the busyness of life. You will be able to use the challenges and obstacles as opportunities.
Phone:
(541) 484-6785
Pacific Time
Offering life and career coaching in Portland, Salem, Eugene, and Ashland, Oregon and North America