Career & Life Coach Testimonials
More career and life coach testimonials at http://www.linkedin.com/in/lisareneeanderson
Schedule your complimentary Create Work YOU Love Strategy session or Living Your Authentic Life Strategy session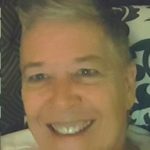 Alison S.
Writer
Busy, amazing and happy to be making progress. Just about to get the keys to a 111 year old farmhouse house. 600 square foot space over the garage. Writing studio! My book is being birthed slowly, and the water will break soon. I am living my mission statement daily. Kudos to your guidance, to me, to trusting the process. I do at least one thing each day towards my goals, and still tell at least one person a day I'm a writer. Joy. oh, and I've lost 28 lbs eating real food. Ha, who knew! The house I'm in will now be an investment property managed by a company, rather than me. Yay. Just so you know, this old farmhouse house; I have fancied for 18 years. Dreams do come true. Of all the people I've met, I know you believe this. Thanks Ms. Lisa. I am delighted your coaching 'took' to my soul purpose. Hugs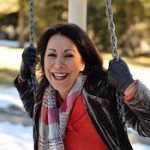 Ali D.
Author, Coach, Counselor
When I met Lisa I was feeling lost and confused about my next steps in my life. I knew I was dealing with co-dependency issues and needed help. But as a NLP counselor myself, I am very picky about who I work with.  Lisa was amazing.  She helped me identify and heal those areas where I was losing my personal power and work with my body as a barometer of those inner messages.  In 4 weeks I moved through things that I'd been working on for over a year.  Her insights, her compassion, her great listening skills and profound questions, lead me to inner alignment within myself where my answers came easily.  I am so grateful for Lisa's expertise and compassionate heart.
I found myself thinking back to the few sessions I had with you and wanted you to know that they made a difference. As a counselor I always liked updates from old clients so I guessed you might too.
I can't remember exactly when I saw you but was working as a supervisor for the counseling center and hating every second of my stress level! We talked a lot about me getting a PhD in counselor education, which I seriously consider now and again but always opt not to pursue. The thing that got me was an inventory we did that ranked all the titles I hold and I ranked daughter and aunt as my top two respectively. You asked me some question about those answers being in contrast to the distance I lived from my family (3000ish miles). That one got to me and ultimately made all the change happen.
Since then I have moved back to NY and bought a house a mere 20 miles from my family. My then girlfriend has since become my wife and graciously moved to NY with me. Upon moving here I applied for some counseling jobs and with each interview became sick to my stomach and ultimately decided not to put myself through that. I took a job as a self-employed contractor and flip apartments and houses for an old high school friend of mine. I am working on starting my own property management business and plan to pay for retirement through that adventure. Last week I had all but given up on counseling but yesterday out of the blue I was offered an adjunct teaching position at the local state college where I received my Master's degree. I was asked to teach their Career Counseling classes…how's that for irony! I haven't decided if I'm going to take the position but the offer made me smile and remember a lot of what I liked about counseling.
I just wanted to say thanks for doing what you do and hope you're still following your own great path.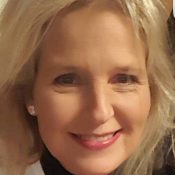 Kim K
Downsizing Specialist

I was told by therapist that I would never work another day in my life. I was diagnosed with complex PTSD. God had other plans!
You helped me transition into wholeness by teaching me how to do the EFT. It changed my life! It really gave me the tools I needed. I thank God for you Lisa! I look back and realize what a strategic person you were in my life!!! Because of your help, I was able to get the healing I needed, and was trying for years to get. I not only went back to work, but started my own business!
Thank you so much!!!! I could never express the gratitude for your help in my life.
I just wanted to give my thanks to you for your life and your gift of compassion. It is such a powerful technique. And I know it may not work for everybody but it sure did for me. I'm grateful for you! Thank you for your service to our community. You are a huge blessing and a great resource.!!! And on top of that you have such a compassionate heart which makes you pretty amazing!