Redefining Retirement
What Do You Want To Do In The Second Half of Your Life?What's Your Plan?
As boomers, many of us are rejecting the idea of permanent leisure as the definition of retirement. Not only are we adopting a new definition, we are creating a new attitude towards aging.
What's your vision for your retirement?
Are you going to:
Improve health and well-being?
Focus on personal or spiritual development?
No longer does retirement planning mean just a discussion of IRAs, 401Ks and golf swings. A recent Merrill Lynch study found "that 76 percent of boomers intend to keep working in retirement. They expect to "retire" from their current job and then launch into an entirely new endeavor".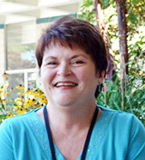 Marilyn N.
While I am looking forward to retiring in less than a year, I was feeling overwhelmed by the world of opportunities available to me. Literally I was feeling like a kid on the doorstep of a vast candy store!A friend recommended Lisa Anderson. Lisa immediately put me at ease. Our phone sessions were fun and full of laughter!
She challenged me with questions that made me really think about what I want out of life. When I told her that I wanted to live the rest of my life with wild abandon, she encouraged me to describe that vision in more detail and to develop specific goals to work toward.
Lisa was also very supportive in helping me stay on track with my plans. As a result I am in the process of getting my house organized, writing poetry and learning stand-up comedy! Now I'm more eager than ever for retirement!
Jan 07 Update: Retired and loving it!!!
Oct. 07 update: here are some of my accomplishments since retiring:
Lisa was supportive but challenged me constantly to set high goals for myself. Lisa has been an amazing help on my career path.
sang Brahms' German Requiem
marched as a flying pig in the Celebration Parade.
On tap for next year are:
take a class to learn Italian.
I'm doing great! Love retirement.
What's your next endeavor?
No longer is permanent leisure the best prescription for a healthy and long life. Several recent studies show that those who continue to work and stay involved tend to live longer, maintain a healthier lifestyle and remain independent longer.
Staying involved doesn't necessarily mean working full time. Nor does it mean a paycheck is required to receive benefits such as living longer, staying healthier and keeping your independence. Working as few as 100 hours a year is all it takes.
Some interesting facts and statistics about retirement:
Retirement planning has completely changed in the last fifty years. In the fifties the average age of retirement was the same as the average life expectancy: 68. Now typical boomers retire in their late fifties or early sixties and live well into their late seventies and eighties. That's a stretch of time equal to most people's working career.
Retirement planning has completely changed in the last fifty years. In the fifties the average age of retirement was the same as the average life expectancy: 68. Now typical boomers retire in their late fifties or early sixties and live well into their late seventies and eighties. That's a stretch of time equal to most people's working career.
In one survey retirees lamented the loss of usefulness after retirement and spent half of their free time watching television.
People who have positives attitudes about aging live more than 7 years longer than those who don't.
Depression, suicide and addiction increase in retirees with no meaningful activity in their lives.
Many people that don't re-invent themselves or find meaning in their lives die within 36 months of retirement.
Fifty percent of all people who retire from a full-time career seek out an alternate job within the first six months of retirement. The primary reason for continuing to work, other than extra revenue, is to relieve the boredom of retirement.
People who report aging successfully embrace the task of generativity at mid-life are 3 times as likely to be happy than those who don't in the years that follow. They also report experiencing a greater sense of purpose, compassion and generosity than in the first half of their lives.
Stay vibrant and healthy by designing your retirement.
Take the first step by contacting me to discussyour retirement coaching, class and workshop options for
Creating The Life You Want
"Twenty years from now you will be more disappointed by the things that you didn't do than by the ones you did do. So throw off the bowlines. Sail away from the safe harbor. Catch the trade winds in your sails. Explore. Dream. Discover." –Mark Twain
Would you like access to relevant articles and resources about life after 50 with such topics as vital aging, second careers, volunteering, retirement, aging parents and many more?I no longer send out a Redefining Retirement newsletter but post articles and resources for creating the life you want after 50 on my
Facebook Fan Page.
Upcoming Trainings, Classes and Workshops:Creating The Life You Want After 50:
Redefining Retirement
Get ready to rock the boat rather than the rocking chair.
Individuals and couples 50 and better are invited to join this stimulating discussion to explore with others, "what's next?"The goal of this course is to inspire and motivate you to think differently about the next part of your life, to explore what is meaningful for you, then move confidently toward what could be the best years of your life.
Clarify your intentions and priorities
Set goals
Take action
What participants are saying about the Redefining Retirement courses:
I just wanted to let you know that I'm working on starting my own business. and yes, I have you to thank. I used to look at retirement as an escape from working. but now i realize that i don't want to retire – i just don't want to keep doing what I'm doing. It's very exciting and very scary. But I'm working hard to make it happen. . .I'm going to make this business happen. Thanks again. I'll keep you posted.
I felt a new freedom for . . . taking care of me and making it a priority to become more fit and healthy.
What I appreciated most about the class was the energy of teacher and the safe environment.
I loved the interactive style of class.
This class woke me up and made me aware of my abilities to do the scary and hard stuff.
What I appreciated most were the thought-provoking questions posed by the instructor and the willingness of the participants to open up and share their thoughts and feelings.
I appreciated Lisa's ability to draw me out of myself to share, to dream, to think beyond the box. You created a safe environment to be open and share. Thank you.
I feel encouraged and empowered to pursue new activities.
I learned how to "see" my own gifts.
I think your presentation style is extraordinary. You relate beautifully to your audience. You motivate with ease, and handle hecklers with aplomb. Your material is strong, and you move the group along with dispatch. . .you so ably display personality and verve. . .
Call or write to find out when the next Creating The Life You Want After 50: Redefining Retirement workshop is scheduled or to bring the workshop to your workplace.
I often get requests to do this workshop outside of Oregon. If you or someone you know is interested in bringing this workshop to your area and are interested in organizing it please call or email me to discuss options.
Reinventing Retirement:Creating the Life You Want
In the U.S. every seven seconds another person turns 50. Most of them are uncertain about what they will do with their 20 or more bonus years.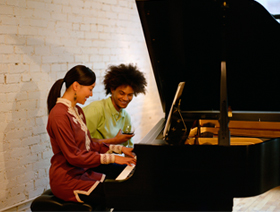 This is an exciting and transformative workshop designed for individuals and couples that are within 5 years of retirement. This 6-hour Reinventing Retirement Workshop will inspire and motivate you:
To think differently and creatively about the next phase of your life.
To explore what is meaningful to you in retirement.
To move confidently toward the "best years of your life" withmore health, spirit, and a renewed sense of purpose.
To clarify intentions and priorities
To take responsibility and action to create what you want.
During this workshop participants will talk about common interests and issues, pool their collective experiences and find ways to expand their perspectives about retirement and the gift of longevity.
Facilitated by Lisa Anderson and David Rozell
We are both Certified Too Young To Retire Course Facilitators
To express interest in Reinventing Retirement drop me a line below and we ill keep you advised once we set the exact date.
Interested in a F*R*E*E Your True Calling session?
Or
Phone:
(541) 484-6785
Pacific Time
Offering life and career coaching in Portland, Salem, Eugene, and
Ashland, Oregon and North America